Reports 2022
NATO: The History of a War Alliance - PUBLIC MEETING
The events of 2022 have put the North Atlantic Treaty Organisation and its policies under the spotlight more than at any time in the post-Cold War period, perhaps ever in its seventy-three years of existence. A well attended meeting took place on the evening of Thursday September 22d at the Tyneside Irish Centre. The main speaker was Andrew Murray to discuss this.


Andrew spoke about NATO as far from being a organisation of 'self-defence' it laid the conditions for the war in Ukraine and was now escalating the war and using it to wage a proxy war against Russia. He spoke about the Stop the War's newly updated pamphlet demonstrating NATOs role as an aggressive and expansionist military alliance which contributes to a dangerous cycle of conflict and instability around the world.

Roger Nettleship and Syed Ullah also addressed the meeting with Syed speaking about and the consequences of US and NATO occupation of Afghanistan. The contributions were followed by discussion and answers. Pam Wortley Chaired the meeting.




Stop the War In Ukraine

–

NO NATO ESCALATION!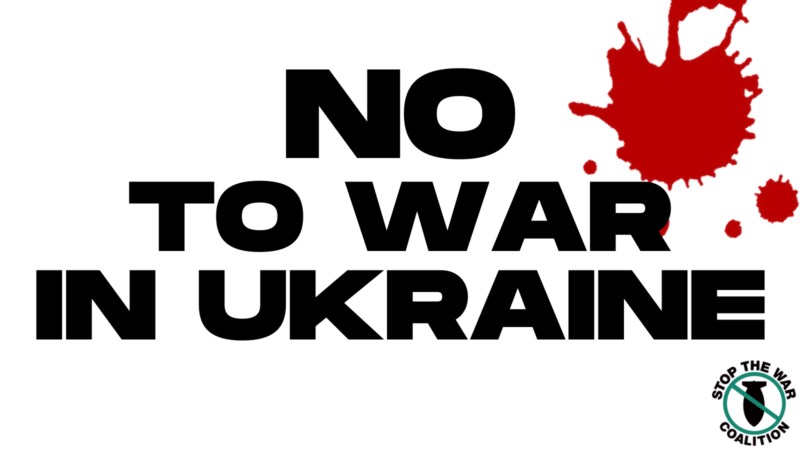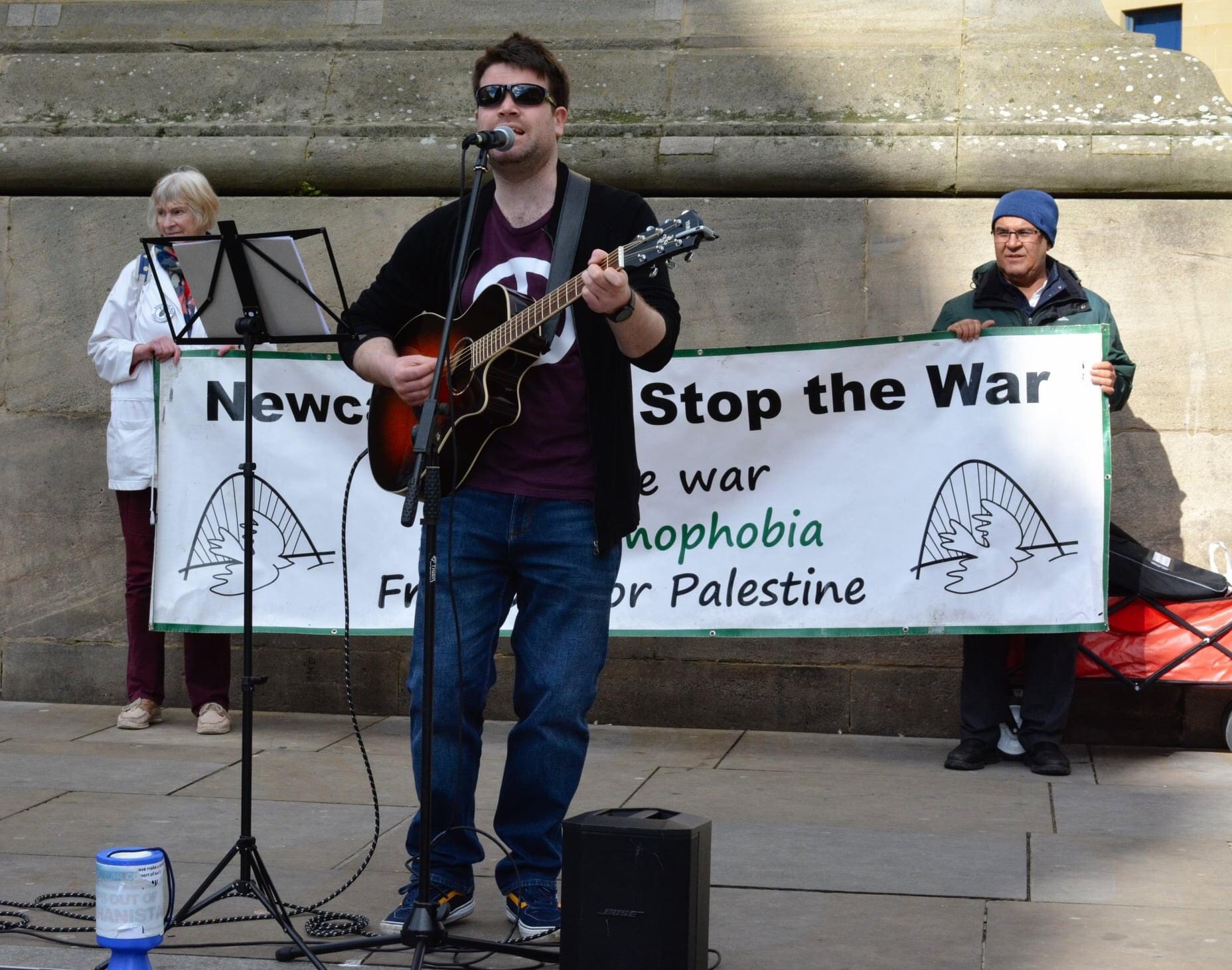 Dave Hamet singing the "Masters of War"
at the March 12th rally
He also read his poem "The main enemy is at home".

Two NSW Rallies took place at the Monument, Newcastle on Sunday March 6th and on Saturday March 12th. These were part of a global day of action against war in Ukraine on March 6 and a Stop the War day of action on March 12th. Attendance was good with around 70 people at the first rally some 40 people at the second. An online meeting was also held with 48 participants on March 1 with speakers, Paul Simpson, Fran Heathcote and Chris Nineham from Stop the War.
We are reproducing the speeches and a poem from the Rally on March 12:
Representative of NSW
Nick Megoran - Politics and Geography lecturer
Roger Nettleship Chair NSW
Nathan Hesketh - Poem
---
---
---