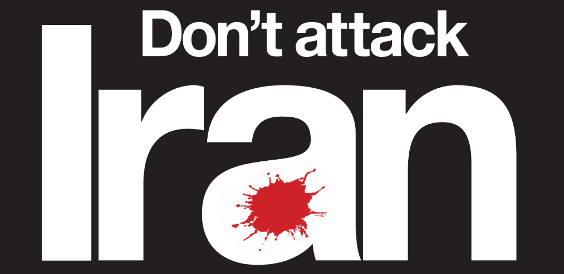 Newcastle Public Meeting
Thursday September 12 2019 6.30pm
Ampersand - Commercial Union House,
39, Pilgrim St, Newcastle, NE1 6QE Green Room Level 4
Speaker: Jonathon Shafi - Stop the War
The world is increasingly alarmed at Donald Trump's escalation of conflict with Iran - take action here!

This public meeting has been called to oppose the drive to war against Iran headed by the US. The US is threatening to "obliterate" Iran. It has torn up the nuclear deal with Iran and has imposed massive sanctions. Britain is following once again continuing its military involvement in the Middle-East region on the coat-tails of the US. Britain is imposing sanctions on Iran and using our navy and risking another disastrous war. This time with Iran which will have incalculable consequences. We call on all people who are against war and want peace to come to our meeting in Newcastle.
---
Next Newcastle Stop the War organising meeting

Thursday, October 8 2019
6pm in Room 1 of Good Space (2nd floor of Commercial Union House).